Tips for Working from Home
The majority of the work we do is done remotely and there are a lot of benefits with some challenges in doing so. If you can overcome some of these, your work/life balance will be great and your business will continue to thrive.
Set a Start Time
To help you establish good habits and give you structure, regardless of whether the dishes in the sink are clean or you haven't finished that last episode of your favorite Netflix series, start work at the same time every day. This will put you in a really good habit of taking care of things before your day begins. Of course there are days where you have an appointment or you need to make a deadline before the start of your day, but generally this will be you, ready and set to start work at the same time every day.
Dedicated Work Space
Set up a dedicated work area. This is where all of your work-related tasks will occur in your home and is a place only for work. This creates a clear delineation of where work starts and ends. The couch is for TV, the desk is for work. Space can be limited, but if you can carve out a corner or a whole room to dedicate for your business/work area, this will give you the right headspace when you sit down – that now it is time to work. You also have the creativity to put together your own unique space! Put up some inspiring artwork or quotes that get you in the right frame of mind, add plants, little statues. Make it your own!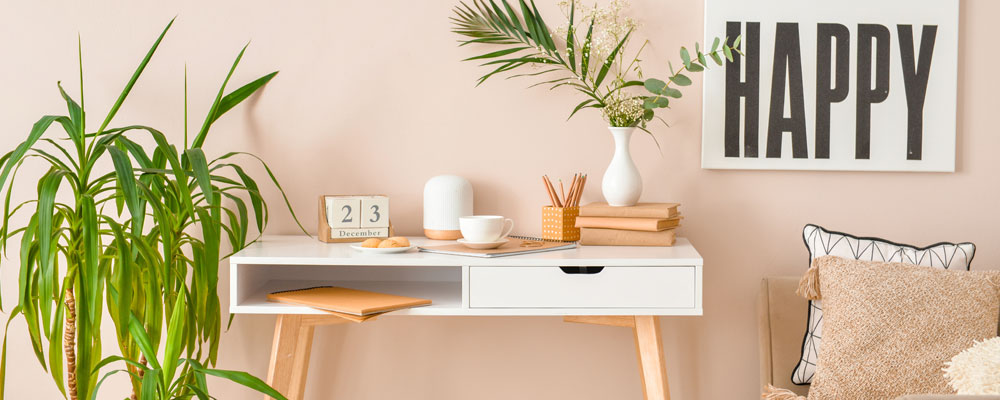 Get Used to Virtual Meetings
Clean your space, get presentable (pajama bottoms are okay), and put on your game face. Whether it's Zoom or Facetime, working from home requires face-to-face meetings through the computer screen. Send your agenda ahead of time and keep to task. No more eating lunches, chit-chatting for 15 minutes…it will be a much more efficient way of having a meeting. There are plenty of applications out there and see what fits in your budget. Make sure to test your software the first time you use it so you know how to record (if necessary), mute yourself, etc. Be prepared!
Screensharing for Training & Troubleshooting
There will be times you will need to explain an issue, show what you are working on, or train someone and you will need access to screensharing software. We use gotomeeting, but there are a lot of different options out there. This will be essential to keeping your business functioning and working out any kinks or issues that come up. As with the virtual meetings, make sure to test your software before your meeting.
Strong/Reliable Internet & Phone Connection
There was a time where we had calls drop unexpectedly due to a poor connection. If you're in an important conversation, that can be very disruptive and unprofessional (usually people understand). We were able to get a network extender and we no longer have dropped calls, but this is an important part of working and functioning efficiently from home. Make sure your internet and wireless connection is strong and that your phone is reliable. You will need to email, use screensharing, partake in online meetings, and all of these function through the internet.
Be Your Own IT Person
We have become really good at troubleshooting our technical issues, but it was something we had to get used to. Your monitor may not connect from your docking station, the printer isn't printing, your computer is completely frozen. These can be seriously stressful times when you have to deal with everything on your own AND still run your business. Take deep breaths, research what you can online, and do your testing. Try one thing and see if it works. If not, try the next thing. But realize, you will eventually fix it.
Using VPN if Required
You may need to connect to VPN from your home and phone. If so, having that strong and reliable internet connection becomes essential. Just another reason to spend the money for an upgrade in router/modem/internet plan.
Distractions are Aplenty!
Whether the dog is barking or the kids are home from school and want to be entertained, there can be a lot of distractions. If you have a call, put the dog in the yard or a room, or let your family know they need to hang out elsewhere for a little while. Planning is key. If you know you may get calls from a client at any time, make sure you have a plan to minimize the noise and other distractions. Lastly, don't let video games, Facebook, Netflix, or any of your other vices take you away from your work. Stick to your business hours so you can minimize these time dumps.
Take a Break
We take breaks for lunch and coffee especially when we are feeling drained or uninspired. Take a walk around the block, go for a drive to get coffee, and eat lunch! This is a benefit of working from home – having the flexibility to do these things. We have been known to take a quick 30 minute jog around the neighborhood to get fresh air and move our legs. Do what works, when you can. Breaks don't occur everyday for us, but we strive to take them.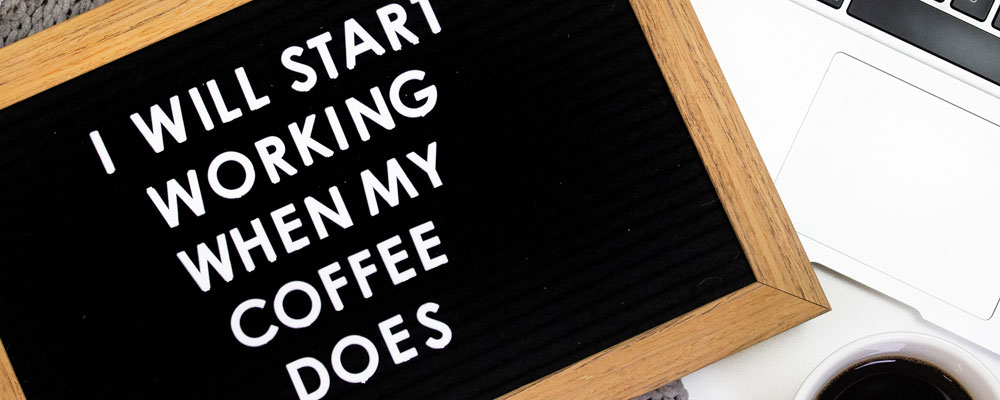 Find the Right Applications > Try the Free Trial
It takes people time to find the applications that work best for them and their business. There are free or one-time payment applications out there to help track time, invoice, or project manage. Usually they will have a 30-day free trial – try these first, because more times than not, you won't actually like the software (that's what we've found). Once you sign-up and commit, some of these will require year long agreements, so take the free trial and figure out if it will work for you.
Don't Get Lonely
Sometimes working from home can really isolate you. Make sure to get out and have social plans with friends, go to the gym, network, call or Facetime a friend. You might go more than a day without talking or interacting with someone and those days can add up if you're not careful. Even during times like these where we are practicing "social distancing", Facetime a family member, or go for a hike with a friend.
These are some basic tips to keep in mind while working from home. During this time of Covid-19, more and more people will be required to work remotely, and it can be a challenge at first. You will soon be in a routine and find that there are many benefits to working from home – the biggest one is that you can be more productive!
If you have any questions or comments feel free to contact us.